Complete Range of Professional Landscape Management Services For Northern California
We maximize the efficiency of irrigation systems through effective water management.
Landscape Maintenance & Design Services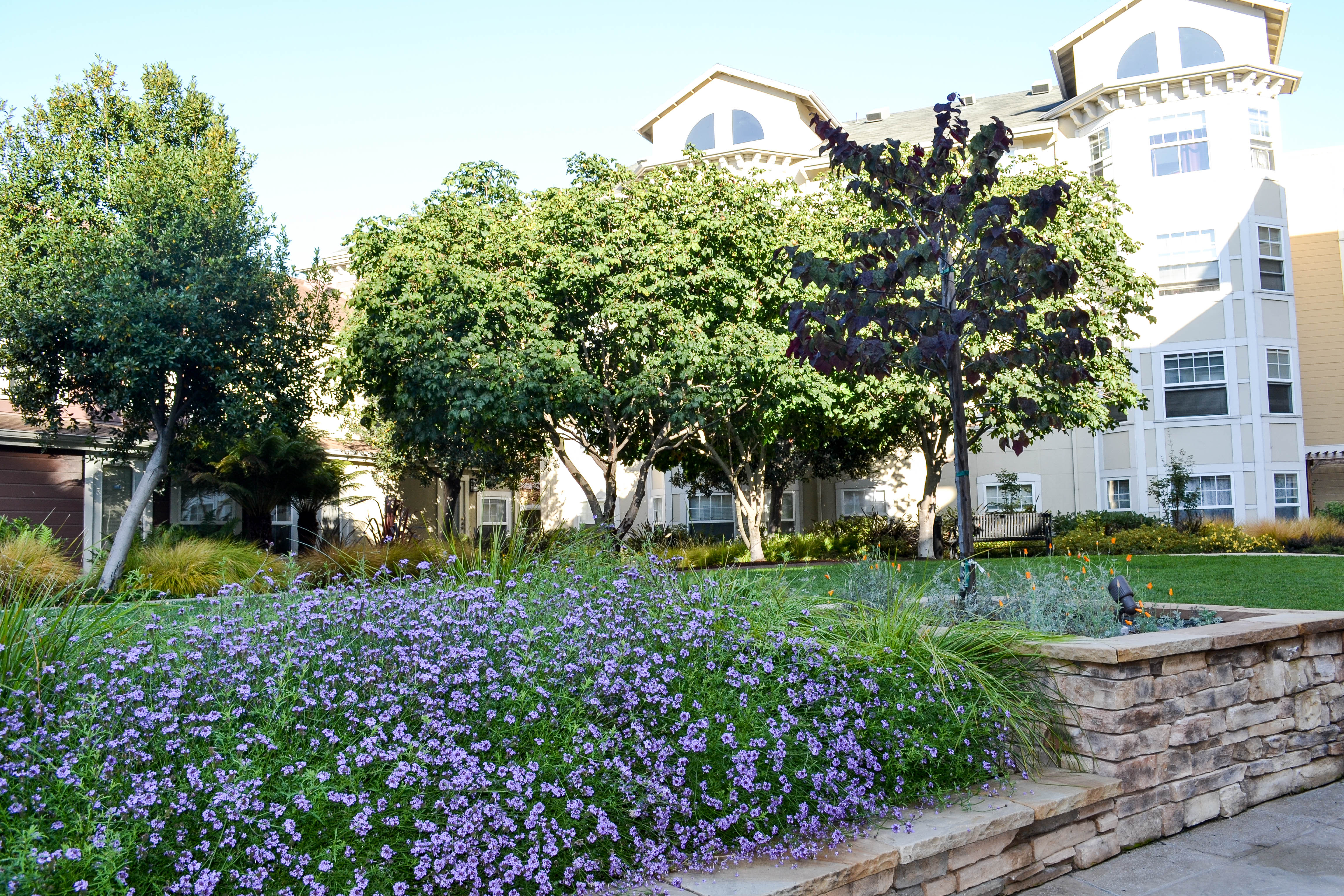 We believe in proving industry standards; understanding the needs of commercial landscaping; building strong partnerships and clear communication is a necessity.
We are driven by an unending commitment to maintain and continually improve our landscape management through landscape inspections by our quality control teams and experienced staff members.
Lawn Care
Shrub & Groundcover Care
Weed Abatement & Weed Control
Integrated Pest Management Program
Landscape Renovation
Power Vacuming of Parking Lots
Steam Cleaning
Pressure Washing
Hardscapes
Fencing
Concrete
Landscape Design
Water Management Services
Here are our top five tips for managing landscape irrigation resources.
Click each tip to expand. We can help you save water and money. Contact us.
Convert to evapo transpiration (ET) smart controller.
ET smart controllers reduce water by automatically adjusting the water applied to your landscape based on current weather conditions. In most cases installing and properly configuring ET smart controllers can reduce water consumption by up to 30%!
Convert to overhead spray drip where appropriate.
Drip irrigation applies water only where it is needed, the root zone of the plant material. This irrigating method reduces water runoff and will result in less evaporation from leaves and soil. When installed correctly, it will expend less water than standard sprinklers.
Convert to high efficiency nozzles.
In areas that require overhead irrigation, the most up-to-date, innovative nozzles are more effective than conventional spray heads. They lower precipitation rates, raising the efficiency of your irrigation system. Converting nozzles and adjusting head spacing to maximize coverage ensures distribution uniformity.
Convert turf areas to drought tolerant plant material.
Turf generally requires 40%-50% more water than drought tolerant plant material. Some water purveyors are offering rebates for turf conversion making this project a water-saver and a money-saver.
Utilize mulch to keep plant beds moist.
Applying an organic material (mulch) that is spread across the soil of plant beds will increase soil moisture retention. This is a great way to reduce evaporation keeping water you paid for, where you want it, in the soil around roots.
Our primary goal is to maximize the efficiency of irrigation systems through effective water management. Concentrating on irrigation maintenance and improvement has uniquely placed us above our peers in providing superior service through current drought conditions.
Our skilled and experienced team of technicians receive continuous education, which enables us to deliver a premium irrigation service which is adaptable to a variety of commercial settings. We not only find needed repairs on your property, we will also make recommendations to help preserve the integrity of structures, hardscapes and softscapes.
Our irrigation rehabilitation program has helped our customers to reduce their water consumption by more than 50%!. Our certified irrigation designer can consult with you on your property to help save money long term. Contact us today!
Management & maintenance of existing irrigation systems.
Design & build new irrigation systems.
Design & renovate aging inefficient irrigation systems.
Design & install drainage systems for problem areas.
Centralized system expertise.
Certified backflow testing & installation.
Tree care is a hallmark of exceptional site management services.
We can help with all of your tree care needs.
Arborist Review & Recommendation

Pruning

Expert Removal

Planting
View Enhancement
Safety Trimming
Stump Removal
Brush Clearing\Chipping
Fire Hazard Abatement
Copyright © Pacific Site Management and The Decker Companies. All Rights Reserved.