Commercial and Multi-Tenant Residential Landscape Maintenance Services
Landscape Maintenance and Improvement
We believe in proving industry standards; understanding the needs of commercial landscaping; building strong partnerships and clear communication is a necessity.
We are driven by an unending commitment to maintain and continually improve our landscape management through landscape inspections by our quality control teams and experienced staff members.
Lawn Care
Shrub & Groundcover Care
Weed Abatement & Weed Control
Integrated Pest Management Program
Landscape Renovation
Power Vacuming of Parking Lots
Steam Cleaning
Pressure Washing
Hardscapes
Fencing
Concrete
Landscape Design
Landscape Irrigation and Water Management
Our primary goal is to maximize the efficiency of irrigation systems through effective water management. Concentrating on irrigation maintenance and improvement has uniquely placed us above our peers in providing superior service through current drought conditions.
Our skilled and experienced team of technicians receive continuous education, which enables us to deliver a premium irrigation service which is adaptable to a variety of commercial settings. We not only find needed repairs on your property, we will also make recommendations to help preserve the integrity of structures, hardscapes and softscapes.
Our irrigation rehabilitation program has helped our customers to reduce their water consumption by more than 50%! Our certified irrigation designer can consult with you on your property to help save money long term. Contact us today!
Management & maintenance of existing irrigation systems.
Design & build new irrigation systems.
Design & renovate aging inefficient irrigation systems.
Design & install drainage systems for problem areas.
Centralized system expertise.
Certified backflow testing & installation.
About Pacific Site Management
The Pacific Site Management Team
JR Vega
lucilo@pacificsitemanagement.com
Bay Area Operations Manager
(510) 224-8684
JR has spent his 19 year working career in the landscape industry. He is a graduate of Diablo Valley College with a degree in landscape design and is a licensed landscape contractor. JR started his career with Pacific Site Management (then known as D&H Landscaping) in the field and has excelled in delivering quality projects to customers on budget and on time.
Dean Moon
dean@pacificsitemanagement.com
Sacramento Division Manager
(916) 663-7343
Dean Moon has been a licensed landscape and masonry contractor since 1977, pesticide applicator and is certified in Recycled Irrigation installation and maintenance. He has received numerous awards including the Best of Sacramento 2008 and 2009 from the US Local Business Association. Dean is the past Chairman of the Board, President, and Vice President of the California Landscape Contractors Association-Sacramento Chapter. In the greater Sacramento area he's designed numerous award winning landscapes.
Prior to moving to Sacramento, Dean spent thirteen years in Southern California designing and installing prestigious landscapes in the Rancho Palos Verdes and Beverly Hills/Pacific Palisades areas.
Michael Goies
michael@pacificsitemanagement.com
Sacramento Account Manager
(916) 540-6005
Michael has worked in the maintenance and landscape industry for the past 28 years. Starting at Elkhorn Country Club in 1993 he worked his way up to Golf Course Superintendent while attending college part time. Michael left the golf industry in 2014 and began working in commercial landscape maintenance as an account manager for a bay area maintenance company. He came to Pacific Site Management in September, 2020 and has made customer service and satisfaction his number one priority.
Benny Moon
benny@pacificsitemanagement.com
Sacramento Account Manager
(916) 663-7739
Benny has 10 years of landscaping and maintenance experience in the Sacramento market. He has worked in both sales and management positions. He has a certificate in The Green Garden training program and is (OSHA) Ariel and Scissor lift licensed. Benny has grown up in the Sacramento surrounding area and has a passion for community service and delivering high quality projects for commercial properties.
How To Maximize Water Efficiency In A Drought
Preserve your property and protect your investment.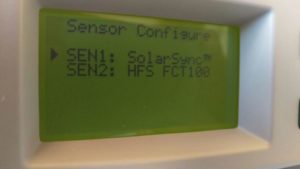 Time Needed: Varies by property. More than 60 minutes
Total Cost: Varies by property. USD 69
Supplies
Drought-tolerant groundcover plants
Equipment
Evapo Transpiration (ET) smart controller
High efficiency spray head nozzles
Steps, tools, and techniques for water management
Step 1 : Convert to evapo transpiration (ET) smart controller.
ET smart controllers reduce water by automatically adjusting the water applied to your landscape based on current weather conditions. In most cases, installing and properly configuring ET smart controllers can reduce water consumption by up to 30%!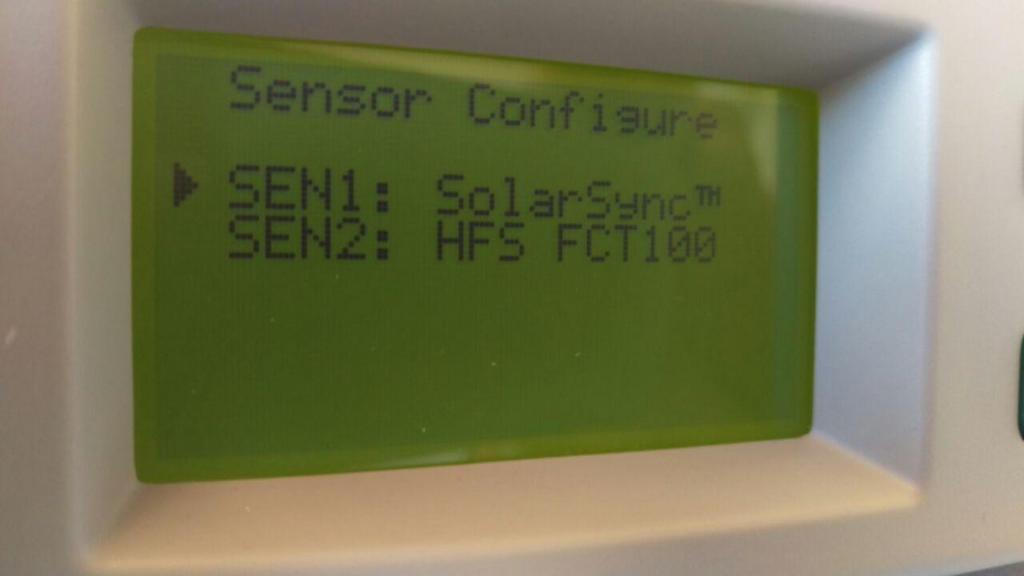 Step 2 : Convert to overhead spray drip where appropriate.
Drip irrigation applies water only where it is needed, the root zone of the plant material. This irrigating method reduces water runoff and will result in less evaporation from leaves and soil. When installed correctly, it will expend less water than standard sprinklers.
Step 3: Convert to high efficiency nozzles.
In areas that require overhead irrigation, the most up-to-date, innovative nozzles are more effective than conventional spray heads. They lower precipitation rates, raising the efficiency of your irrigation system. Converting nozzles and adjusting head spacing to maximize coverage ensures distribution uniformity.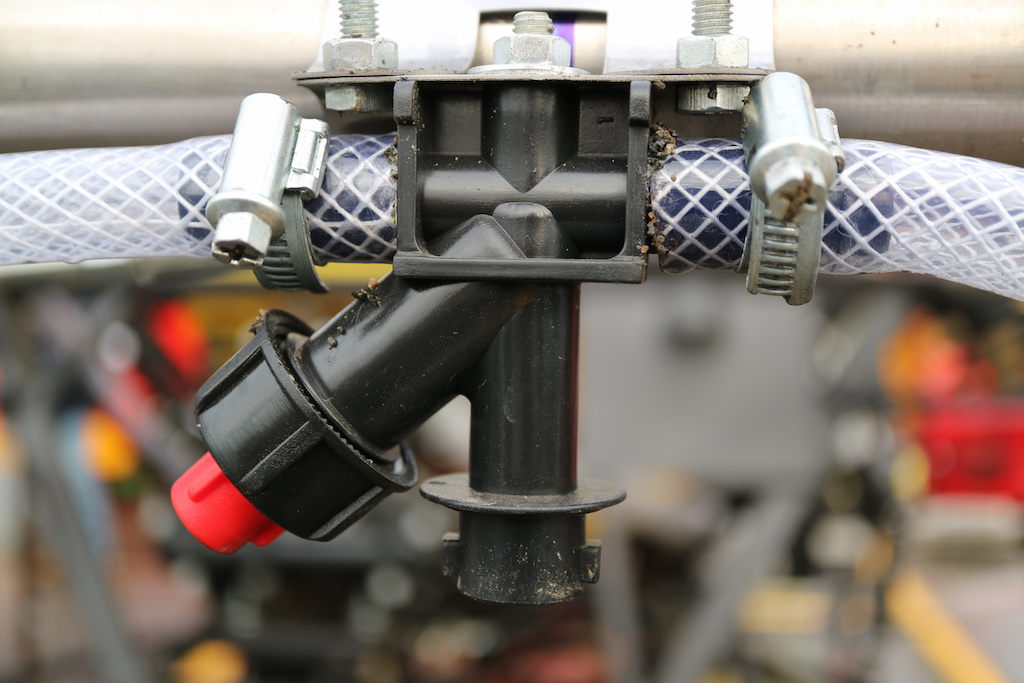 Step 4: Convert turf areas to drought tolerant plant material.
Turf generally requires 40%-50% more water than drought tolerant plant material. Some water providers are offering rebates for turf conversion making this project a water-saver and a money-saver.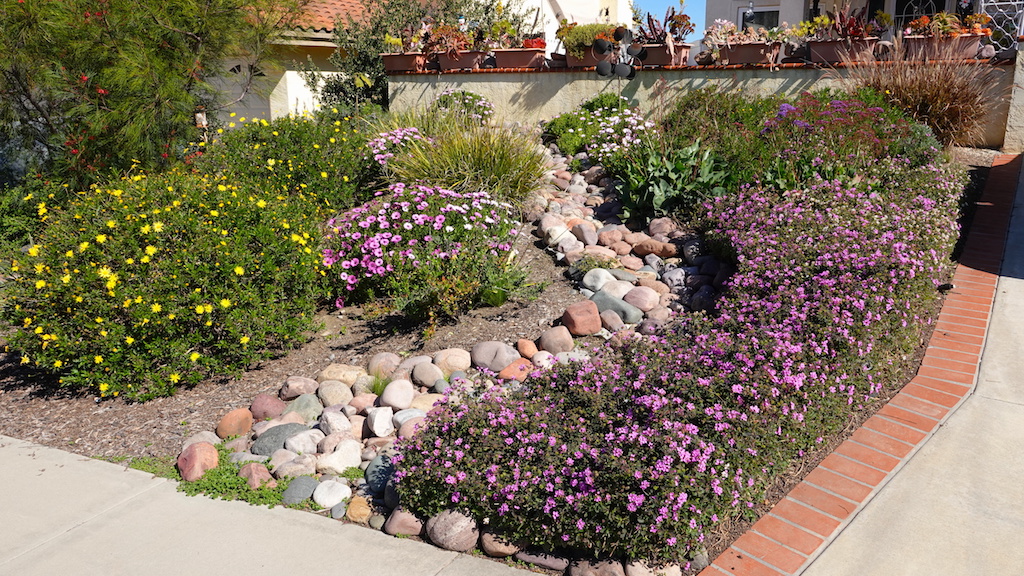 Step 5 : Utilize mulch to keep plant beds moist.
Applying an organic material (mulch) that is spread across the soil of plant beds will increase soil moisture retention. This is a great way to reduce evaporation keeping water you paid for, where you want it, in the soil around roots.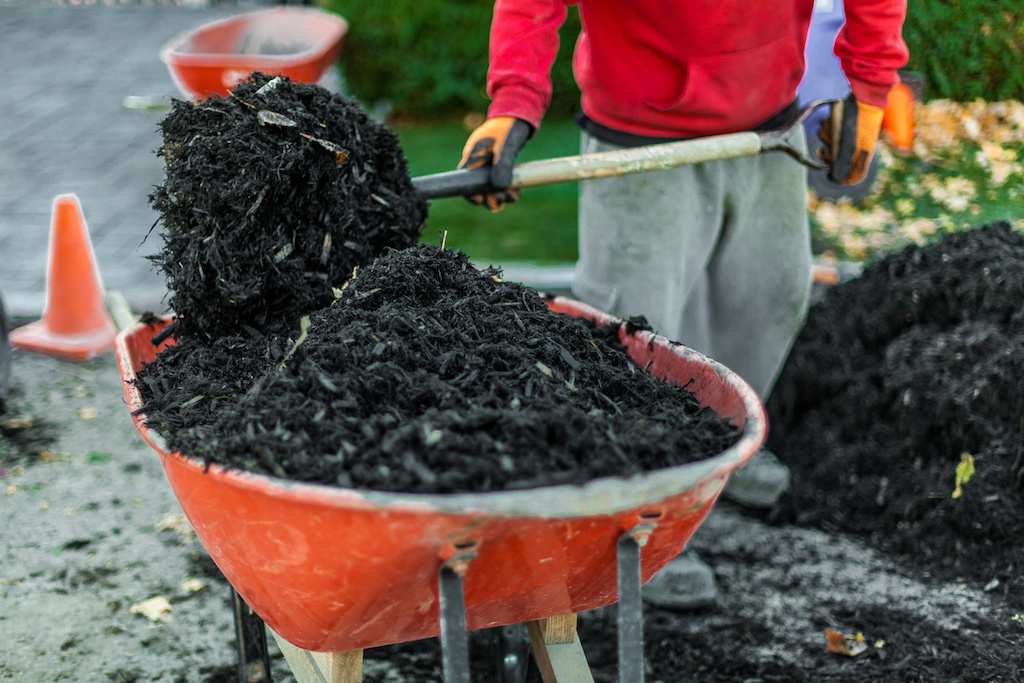 Contact Pacific Site Management